A Sampling of Our Work
Quality From Start To Finish
As content creators, DeBrady Enterprises uses words and images that entice your customers into converting their need into purchasing your product or service. Or, to help to change their mind about your company or create an awesome buzz in the marketplace. Here are some examples of our best work.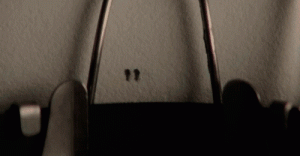 B2C Versus B2B
Solutions For All
Writing from a standpoint from our business partner to a consumer requires the right tones to entice and seduce the product's end user with an eye out for choosing a particular brand or service.
However, when businesses use copywriting, it is far more of a factual nature. Since we know how busy business are, we write and design content that gets straight to the point using facts and figures that speak to the business-side.
Why Use DeBrady Enterprises?
The Versatility To Satisfy Any Project
At DeBrady Enterprises, our writers and designers deliver versatile content with a broad base of experience in diverse industries. Regardless of which particular industry you are cross-marketing to, our expert content providers can help.
Need top-shelf branding, copy and flair? We can provide you with access to over two dozen of the world's hottest copywriters, who have worked with a variety of top brands, Fortune 100 companies and have written for the hottest ad campaigns our country has seen.
Considering creating an international campaign? Our experts come from all over the world, helping your campaign to speak to cultural differences.
Are you working on delving into content marketing? Our social media copywriters have significant experience in building interest and brand awareness across a wide variety of social media networks. From YouTube scripts to Facebook ad campaigns, we craft just the right message in the perfect length and duration.