Debra E Brady
CEO and Chief Strategist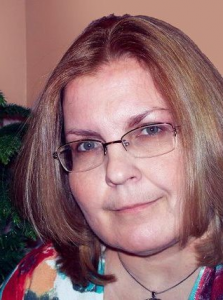 Since starting her career in the early-80s, Debra quickly discovered that she had a knack for content writing and design. She decided the best way to use her extensive skillset and experience was to open her own shop.
With three decades of content writing under her belt, Debra decided to launch my company in order to match highly-qualified content creators and other writers with businesses that vitally need to persuade their customers.
In addition to everything you'd expect writers to do, SoMeStrataG's crew also write blog posts, white papers, emails, social media posts, case studies, industry reports, and website copy. The Write Stuff really is your one-stop shop for all your copywriting needs.
Service is the name of the game. Even the best writers and content creators fall short if they are not delivering top-notched service to their clients. Here at DeBrady Enterprises, Inc., we strive to under-promise and over-deliver on all products and services. It is important that our clients know that their content is everything to us and that we take our commitments seriously.
Our clients rely on our mutual dedication to excellence.
Amazing online and offline content creators deliver results, from exceptionally-performing direct marketing letters to turning around businesses that were failing prior to their intervention.
Portfolio: TBD
Sample Letter: TBD
Social Media: TBD
Script Sample: TBD
Customer Service Guarantee
We're so certain that you'll love your new content or marketing materials, we guarantee them. Because everyone's artistic vision is different, we do require that you submit to at least one round of revisions, but if you're not happy after that, you don't pay.
How strongly do we believe in that guarantee? In ten years of service to our clients, we've never had an order left unpaid because it didn't meet the client's satisfaction.
Products Offered
Website and Landing Page Content and Design
Online Product Descriptions
Full Campaign Planning, Designing, Writing and Analysis
Ghostwriting of Books, Articles and Reports of All Kinds
White Pages and Special Reports
Direct Marketing Flyers and Emails
Focused Social Media Copy
Content Creation for Everyone